FIXED FEE INITIAL CONSULTATION
FIND OUT WHERE YOU STAND. $350 FIXED FEE CONSULTATION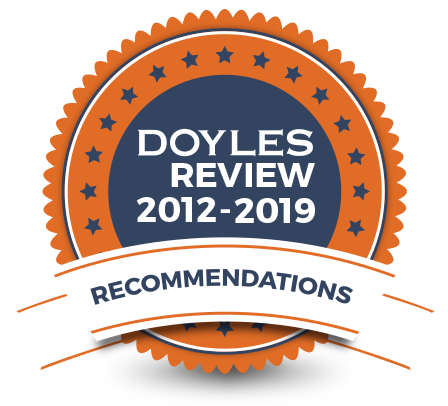 Anthony Black Family Law is a widely regarded specialist family law firm based in Brisbane.
The Firm has been recognised nationally as a highly recommended Family Law Practice in the 2015 and 2016 Doyle's Guide to the Legal Profession.
Most Recently Tony Black was listed by Doyle's Guide as a Recommended Family & Divorce Lawyer – Brisbane, 2019 and Simone Barbour listed as a Recommended Parenting & Children's Matters Lawyer – Brisbane, 2019.
Our lawyers are highly experienced in dealing with issues arising out of marriage and family disputes with two Accredited Family Law Specialists. Our Special Counsel Tony Black and Legal Practitioner Director Simone Barbour have over 33 years combined experience as Accredited Specialists.
We understand the stress associated with separation and divorce and acknowledge the benefit of a timely and amicable resolution of the legal issues effecting your family. Our objective is to guide you towards this outcome by drawing on our wealth of experience. In doing so we aim to keep your legal costs to a minimum. If your matter cannot be resolved amicably our lawyers are experienced Court advocates and can assist you throughout the Court process if this becomes necessary.
Our Firm also offers collaborative law services which involves a commitment by the parties to focus on working respectfully and exploring options for settlement rather than having a Court resolve their dispute.
We are proud of our competitive charges for the quality of services we provide and unlike many other firms we disclose the detail of our fee charges up front.
Our office is centrally located in Brisbane CBD close to public transport with parking options close by.
For any enquiries, please don't hesitate to phone us on (07) 3229 2444.
Our Expert Team
Highly Knowledgable, Highly Qualified, Highly Respected!